« Back to main blog page
---
A Spirit-Shaped City
By
Gabe Colombo
Notre-Dame burned, and the people are speaking. The diverse commentary in the media ranges from the conservative-religious – was this an act of God to punish humanity for the erosion of "traditional" religion? – to the secular – mourning the cathedral as an important historic monument irrespective of its spiritual significance – to the personal – reflecting on the transcendent musical power of the spared Grand Organ – to the social-activist – isn't it unjust to pledge and spend millions on a church (in the name of Christ) when billions go hungry every day?
It's a gift that in this era of reckoning with religion in often-abstract terms, we are engaging the particularities of one of its most majestic expressions. And another important question that the event has drawn into the public forum is: Why do we build the types of buildings and cities we build? We talk a great deal about how our buildings and cities should be socially just, environmentally sensitive, economically productive, democratic, resilient, "smart," and we talk about Christian ministry in an urban social context – all important conversations, no doubt. But we don't really talk about the fabric of the city itself as ministry: how our buildings and cities attend to our deepest needs, of community and a sense of interdependence – or fail to do so. That's what the tragedy of Notre-Dame has urged us to see.
On the evening of April 15, Holy Monday, Paris held an impromptu Good Friday liturgy. Thousands of people gathered together on the banks of the Seine to acknowledge and respond to a great loss – to bear witness to it, to document it, to sing hymns to it, to silently process it. No matter whether religious or nonreligious, French or foreign, this building meant something to them, and the many that held vigil across the world. Notre-Dame stood – and stands – as a representation of the collaborative employment of human ingenuity in order to touch the divine. (This striving is why it will most likely be rebuilt.) As a focal point of urban design, it holds the swirling earthly city of Paris together, a lightning-rod reminder of the inherent mystery of life, that we are part of a greater greatness, that the fullest beauty takes collective sacrificial effort. And in its half-death, it drew people around itself as a corpus of humanity.
This gathering was only possible because of the thoughtful, human-scaled urban design of Paris. Unlike many American cities, it's compact and highly walkable and has an abundance of well-used public space. Because it's not built to accommodate automobile transportation, thousands of people on foot were able to spontaneously assemble in the presence of water, stone, wood, fire, and light. If even the most beautiful church burned in the middle of a parking lot on a suburban freeway, nothing like the witness at the Île de la Cité would take place. This says something about our collective failure to create urban places where spontaneous liturgy can unfold.
We need to remember how our cities can affirm our human dignity by allowing us to move through them on foot or bicycle, without being tethered to the prosthesis of the private automobile. We need to remember how our cities can help us affirm each other's human dignity by encouraging us to meet each other face-to-face in the public squares. We need to remember how our cities can create meaningful relationships between "background" buildings, which define public space, and "monument" buildings, which mark focal nodes: relationships that reflect our elegant anatomy and embody our communion with something larger than ourselves.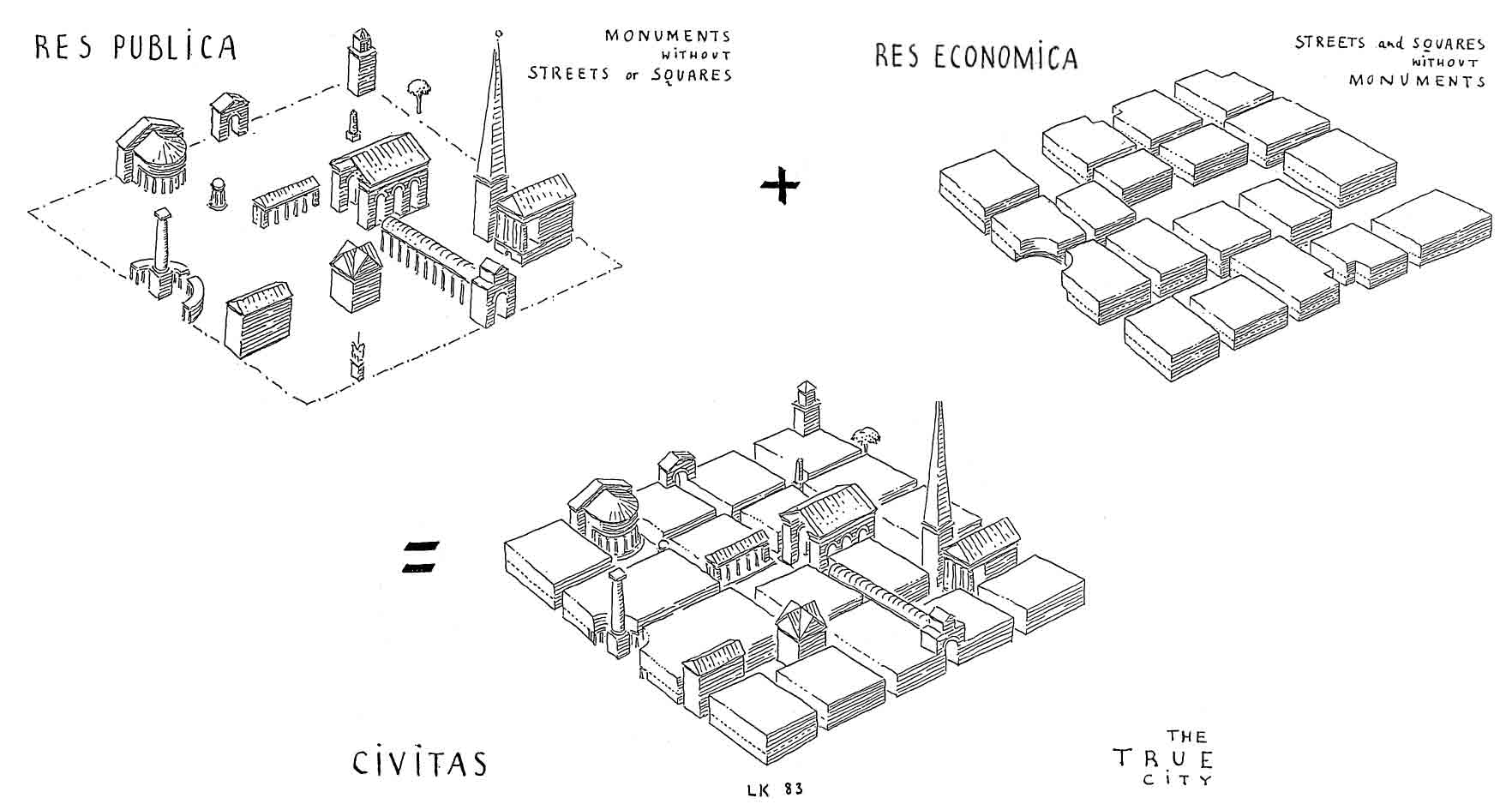 We cannot know if, when, or how Notre-Dame will be rebuilt. We can trust that the Spirit will move unexpectedly to produce new expressions of human ingenuity and divine mystery, and we can hope that what plans develop are true to the spirit of the cathedral and the urban space it anchors. Here at Seminary of the Southwest, we experience how the Spirit moved in Arthur Fehr as he designed Christ Chapel – how its architectural asymmetry, radical openness to the world, and flexibility for liturgical rearrangement throughout the year can form us in diverse and ever-renewing ways. What Spirit-shaped possibilities might we imagine for Notre-Dame?
In a sense, though, what happens to the physical structure of Notre-Dame de Paris is only a part of the story. What matters in this moment is that from a Good Friday that came early emerged a resurrection: from a burning spire in a crucible of public life was born a spontaneous communion of people: from a black hole in the City of Light is kindled a new flame of song and prayer.
How do you observe the Spirit working in the spontaneous and communal liturgies of the urban spaces you inhabit or visit?
How can the church engage a broader understanding of ministry in the way it is architecturally present in the world?
What does an urbanism that embodies God's love and engenders human communion look, feel, smell, and sound like?
---
Gabe Colombo is digital communications associate at Seminary of the Southwest and a writer, graphic designer, and urbanist. He holds a B.A. in Plan II Honors and urban studies from the University of Texas at Austin, and after graduating in 2017, he spent a year in Nome, Alaska, as a radio journalism volunteer fellow. He will be entering the Master of Architecture program at the Harvard University Graduate School of Design this fall and hopes to pursue doctoral work in theology of architecture and urbanism.
---
Tags:
#mySSW
Advent Meditations and Prayers 2014
advent meditations and prayers 2015
Advent Meditations and Prayers 2016
Advent Meditations and Prayers 2017
Advent Meditations and Prayers 2018
Advent Meditations and Prayers 2019
advice
Al Rodriguez
Anthony Baker
Awa Jangha
Christian formation
Claire Colombo
community
Cynthia Briggs Kittredge
Dan Joslyn-Siemiatkoski
Dave Scheider
discipleship
Friday Fun Photo
GC2012
Gena Minnix
Greg Garrett
Haiti Project
Holy Land
Jane Patterson
John Hines Day
Kathleen Russell
Kellaura Johnson
Lent
Micah Jackson
mission
Nathan Jennings
presiding bishop
relationship
Scott Bader-Saye
Seminary of the Southwest Dean and President
Sermons
social justice
Southwest Six
Staying Cool in Austin
Steve Bishop
Steven Bishop
Steven Tomlinson
Tweet of the Day
Twelve Days of Christmas